Friedrich Ludwig Vorwerk
b. 12 July 1830, d. 19 August 1905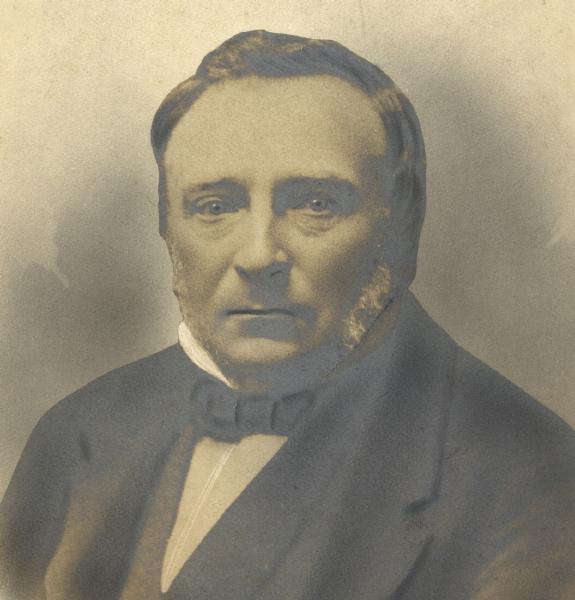 Freidrich Ludwig Vorwerk, 1830-1905
Friedrich Ludwig

Vorwerk

was born on 12 July 1830 in Wetzlar, Rheinpreußen.
Friedrich Vorwerk studied pharmaceutics at Universität Erlangen where he earned his doctorate Philosophie. He learned the practical aspects at Schwanenapotheke in Speyer, and made his state examination in 1854.
     In August 1857 he bought the pharmacy Walz in Speyer, which he had to sell shortly thereafter due to financial reasons. He became a citizen of Speyer on 5 October 1857.
     From 1863-1873 he edited and published the yearbook of pharmaceutics (Neues Jahrbuch für Pharmacie), which was the official organ of the General German Apothecaries Society, branch South Germany (Süddeutscher Apothekerverein).
He married Maria Josephina Luise Theresia

Schwab

, daughter of Johann

Schwab

and Anna Catharina Margaretha Carolina

Schwalbach

, on 1 April 1861 in Speyer, Rheinpfalz.
He was a sponsor at the baptism/christening of Carl Eugene

Laurier

on 9 April 1890 at Zion Evangelical Lutheran Church in Niagara Falls, Niagara County, New York.
Friedrich Ludwig Vorwerk died on 19 August 1905 at age 75 in Speyer, Rheinpfalz.
Maria Josephina Luise Theresia

Schwab

became a widow at his death.
The following is a translation of the inscription on the reverse of the photographic portrait of Friedrich Vorwerk: "August and Elizabeth from their tenderly loving Mama. Speyer, 8 December 1906."
Photographs of present-day Speyer.